PRODUCT RECALL
Recall of selected Duracell branded USB chargers.
Description of the defect
Due to a limited number of reports of these chargers breaking open under normal usage and potentially exposing live pins if plugged into a wall socket, we are conducting a voluntary product recall as a precautionary measure.
Affected chargers can be identified by their design and batch code.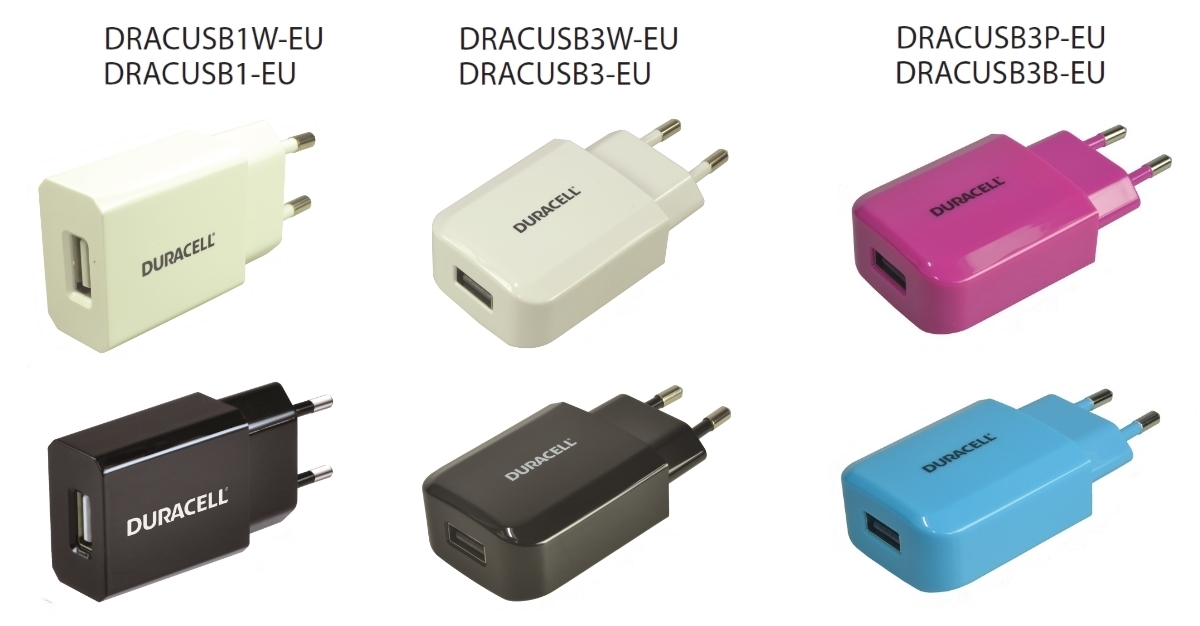 • View larger image
How do I know if my charger is affected?
Affected chargers were manufactured before September 2017 and will have one of the following batch codes printed on the reverse:
P162D, P163D, P164D , P165D, P166D, P167D, P168D, P169D, P171D, P172D, P173D, P174D, P175D, P176D, P177D, P178D, P179D, P1610D, P1611D, P1612D.
If the product does not carry a batch code, then it should also be considered as covered by this recall notice.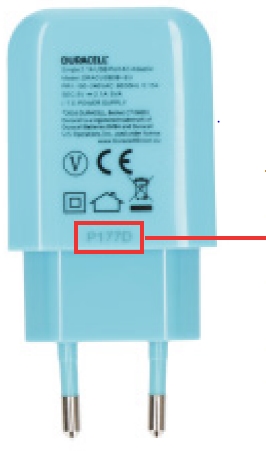 The batch code is printed on the reverse of the charger, as illustrated.
Products NOT affected by recall
Those versions of the product carrying the following batch codes are not affected by this recall: P1711D, P1712D, P181D.
Also not affected are different case designs of the DRACUSB1 and DRACUSB3 illustrated in the photographs below.

What to do
Users of affected chargers should stop using them immediately, and fill in the form below to request a replacement.
Once you submit the form, you will receive an email containing instructions on how to return the faulty product to us. After we receive the faulty product, we will ship a replacement to you.
Please only return individual products using the form. If you have multiple products to return, please email or phone us using the contact details below.
For more information, or if you do not receive an email after submitting the form, contact our customer services team:
charger-recall@psaparts.co.uk